Truepoint Wealth Counsel Expands Shareholder Group
January 20, 2022 – Truepoint Wealth Counsel is pleased to name six new firm shareholders: Eric Chaimowitz, Guy Clanton, Nate Johnson, Kathleen Schnelle, Bill Tucker and Abby Tuke. This further increases Truepoint's shareholder group to 29 employee-owners, signifying the firm's continued commitment to attracting and retaining the industry's top professionals.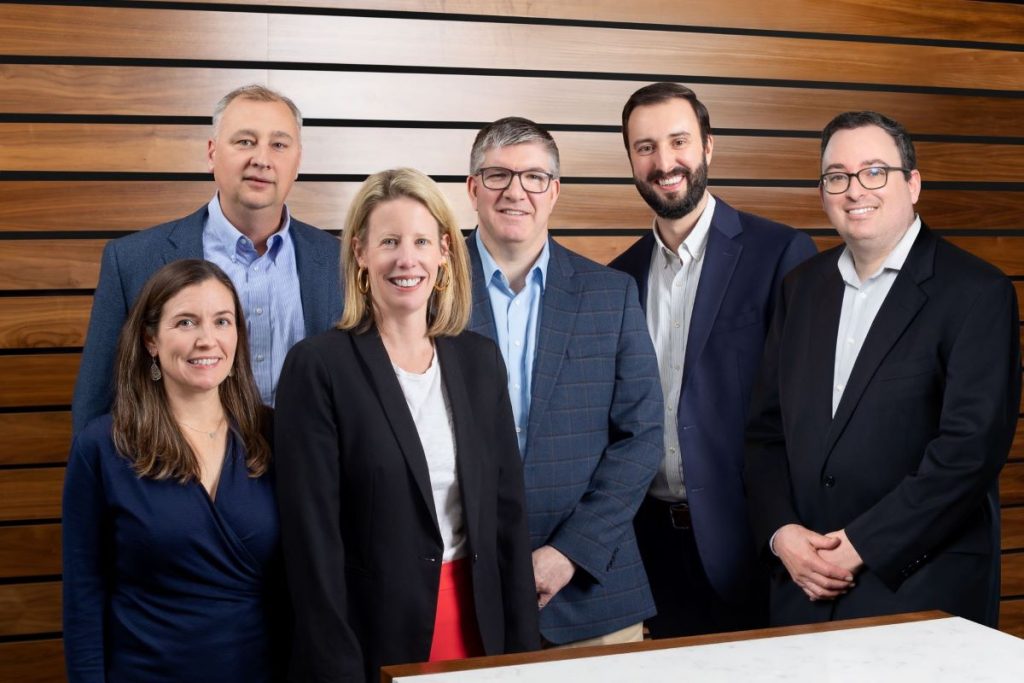 "As we head into a new year, I am excited to welcome these senior team members to our shareholder group at Truepoint," said founder and CEO Michael J. Chasnoff. "Each year, we seek to further strengthen our team and the future of our firm. The addition of these six new shareholders continues to help us meet the important goal of providing long-term stability for our clients."
Truepoint's history of employee ownership continues to be unique in the wealth management industry. The firm's long-term succession plan, established in 2007, allows invited senior team members to purchase ownership shares. Now, 15 years later, Truepoint employs 75 team members, 39% of whom are owners. "Truepoint's track record of creating very high levels of client satisfaction is a direct reflection of the strength of our team," said president and shareholder Steve Condon. "By consistently attracting and retaining talented professionals throughout the firm, we are demonstrating our commitment to providing a great client experience today and for the long-term."
Eric Chaimowitz is a senior tax manager who helps clients navigate the complexities of the tax code while creating strategies that enable them to achieve their financial goals in the most efficient way. Eric holds a bachelor's degree from Florida Gulf Coast University in accounting and a master's degree in taxation from Nova Southeastern University. He is a Certified Public Accountant (CPA) and a CERTIFIED FINANCIAL PLANNER™.
Guy Clanton is a senior financial planner who focuses on integrating many aspects of financial planning including retirement planning, asset protection, insurance selection and education planning. Guy received his bachelor's degree in accountancy and finance from Miami University. He is a Certified Public Accountant (CPA) and a CERTIFIED FINANCIAL PLANNER™.
Nate Johnson is the director of financial planning, leading the work of the financial planning team and helping clients identify and achieve their goals. He received a bachelor's degree from The Ohio State University with a concentration in political science and earned his MBA from Capital University. He holds the CERTIFIED FINANCIAL PLANNER™ designation.
Kathleen Schnelle is a senior tax manager who advises families and individuals on tax planning strategies to meet their financial goals. Kathleen holds both bachelor's and master's degrees from the University of Cincinnati and is a Certified Public Accountant (CPA).
Bill Tucker is a senior tax manager who provides tax planning, tax analysis, and transaction structure guidance to clients. Bill holds a bachelor's degree in accounting from Franklin College and is a Certified Public Accountant (CPA).
Abby Tuke is the director of marketing, overseeing and executing Truepoint's marketing and communication strategy. Abby holds a bachelor's degree in Asian Studies from Hamilton College.