Are You Prepared to Take on the Financial Challenges of Dementia?
The alarms are sounding every day about the uptick in older adults being diagnosed with dementia. The loudest statistic? By 2050, 14 million people will be living with some form of this disease. For the purposes of this article, we will define dementia as the name for a group of brain disorders that impact cognitive behavior. The 90+ age group is the fastest growing demographic of all age groups, and Alzheimer's disease, one of the dementia disorders, is a disease of aging. More than one in five Americans 71 and older (22 percent or 5.4 million people) have mild cognitive impairment (MCI), a possible early sign of Alzheimer's disease. And it should not come as a surprise that the financial impact of dementia can have critical consequences.
The Toll Dementia Takes on Financial Decision Making
If you are looking for the signs of dementia in your family members, you likely won't initially notice the changes in behavior. People with MCI (Mild Cognitive Impairment), or early stage Alzheimer's, are highly functional. They can fool anyone by saying that they are "just fine." But if this person oversees financial responsibilities, then trouble could be brewing. Finances are considered "high-order thinking," which is the very first skill to decline as we age. Often the person doesn't know he/she is not capable of making financial decisions. And it's not unusual for families to sustain financial losses before anyone is even aware of a problem.
How to Hand Off Financial Responsibilities
Typically in a relationship, one partner takes the lead on the finances. Although this may work well for decades, it can pose a challenge if that partner develops dementia. The couple's entire financial life can be at risk before recognition of what is happening is brought to light.
As with all plans that are made throughout our lifetimes, preparation is key. My recommendation is that both people in a committed relationship be knowledgeable about all areas of their financial life. Then, at the first sign that something is not right, the other partner can step in and assume financial responsibilities.
Five Tips for Couples
Ensure both individuals in the relationship are aware of the overall financial picture. The time for education is now, when both individuals are still healthy! If you meet with a wealth advisor, be sure to include both partners in those meetings.
Monitor investment decisions and financial accounts together. If one spouse oversees investment choices and when to make retirement plan withdrawals, the other should be paying close attention to these decisions.
Create a Power of Attorney. Each spouse should have a Power of Attorney drawn up giving the other, or a trusted advisor known as a proxy, the ability to make financial decisions, if necessary. Identify someone who will stand in for you and will put your best interests ahead of their own.
Be on the lookout for cognitive difficulty. If you notice your partner starting to have cognitive difficulty, don't delay assuming financial responsibilities – or at least sharing them. This might be a good time to begin or expand automatic bill paying and direct deposit of income.
Develop a plan if signs of dementia begin. You and your partner need to develop a realistic plan for the progression of the disease. Include family members where appropriate!
From Richard Eisenberg, April 28, 2014. A Stunning Study on Dementia, Couples and Money
The Costs of Cognitive Care
Recovering from financial losses due to cognitive decline is one thing; being blindsided by the cost of care is another. A 2007 statistic released by the Alzheimer's Association indicated that people 65+ with Alzheimer's on average survive 4-8 years after diagnosis, with some living as long as 20 years. Initially, the family steps in and provides the care. But as the disease progresses, intense care is required, and family caregivers face a heavy financial burden through lost wages, career disruptions, and out-of-pocket expenses.
Eventually care becomes far too difficult for the family and the decision to move their loved one to a memory care facility might be necessary. Even with insurance in place for this move, the costs associated with memory care can be overwhelming.
Thanks to advancements in medicine and wellness, we are generally living longer. This can put us at greater risk for dementia, and while this seems like a daunting challenge to face, some advanced planning can help ease these situations. Working with a financial advisor who will act as a fiduciary and look out for your best interests can be extremely helpful in navigating these waters. An adage I like to quote is: "Prepare for the worst, hope for the best."
About the Author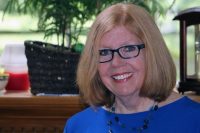 Patricia Faust has a master's degree in gerontological studies and is certified in, brain health coaching, neuroscience and wellness. Her depth of knowledge in the aging brain, brain health and brain function is reflected in numerous speaking engagements, coaching, and consulting for both corporations and individuals. Patricia's newsletter and website, My Boomer Brain, has international followers, and her articles on brain health have appeared locally in the Cincinnati Enquirer, as well as nationally and internationally through online media sources.