Women's Wealth Counsel Annual Luncheon
May 15, 2019
11:30 a.m. – 1:30 p.m.
Cooper Creek Event Center at the Blue Ash Golf Course
There has never been a time in our history where the aging population is advancing in such unprecedented numbers. By the year 2030, 1 in 5 people in the United States will be over the age of 65. It will be the first time in history that there are more older people than children.
In this presentation, Patricia Faust will discuss the aging process of the brain and how it affects information processing and decision making. She will also address how to integrate a brain-healthy lifestyle to optimize everyday brain function and build brain resilience.
About Patricia Faust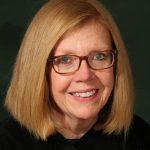 Patricia Faust has a Masters in Gerontological Studies and is certified in clinical aromatherapy, brain health coaching and neuroscience and wellness. Her depth of knowledge in the aging brain, brain health and brain function is reflected in numerous speaking engagements, coaching and consulting for both corporations and individuals. Patricia's blog, My Boomer Brain, has international followers, and her articles on brain health have appeared locally in the Cincinnati Enquirer, as well as nationally and internationally through online media sources.
Please note: our event location is the Cooper Creek Event Center, located at the Blue Ash Golf Course on Cooper Road!