Financial planning and retirement planning issues faced by P&G employees and alumni are truly unique. Careful consideration helps ensure you can shape the right financial life plan that leads to your vision of an ideal future. The decisions you make today can have a difference-making impact down the road.
Truepoint's tailored retirement planning offering for current employees of P&G focuses on the distribution and management of the P&G Profit Sharing Trust and Savings Plan. However, our integrated approach brings together specialists in tax management, financial planning, risk management and estate planning to give you a holistic plan and "big-picture" views of key questions. Further, we help you think through the big decisions, like when to sell stock or exercise options, how to gauge the stock price, and which diversification strategies to apply. Our plans are designed to make sure the risks you take are those most likely to be rewarded. It's a different approach from other wealth advisors, but one that's designed for a better experience.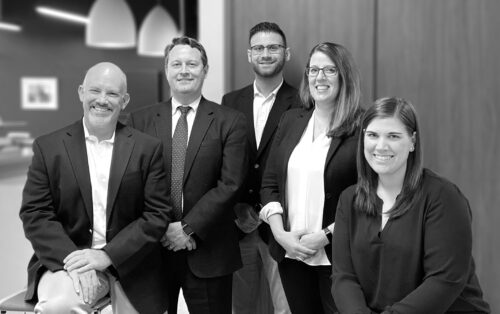 Truepoint's P&G Team: Scott Barbee, John Evans, Andrew Damcevski, Heather Spencer, Kate Brownstein
Truepoint Wealth Counsel's specialized team has worked closely with P&G executives for decades. We offer deep experience and broad perspective on the specific financial issues faced by P&G employees and retirees. We admire the company's commitment to excellence and have designed a tailored service model and approach to meet those high standards.
Our team is here to help you gain clarity and confidence about your near-term choices and long-term goals.

Truepoint P&G Newsletter
Interested in receiving our digital newsletter, covering a wide range of financial topics geared to P&G employees and retirees? Recent topics include:

A distinguished career at one of the world's great companies is something to be proud of. And Truepoint is certainly proud to serve many P&G retirees.