8th Annual Ladies Luncheon
May 15, 2018
11:30 a.m. – 1:30 p.m.
Cooper Creek Event Center at the Blue Ash Golf Course

Please join us for our 8th annual ladies luncheon, featuring Jacquie Denny of EVERYTHING BUT THE HOUSE (EBTH). In this interactive discussion, Jacquie will share tips on how to:
Maintain momentum through the course of a decluttering or downsizing project
Keep your most meaningful belongings and sell or donate those you may have outgrown
Understand the psychological triggers that can accompany these processes
Jacquie will be joined by EBTH specialists who will provide a complimentary appraisal of one portable item for each guest.
About Jacquie Denny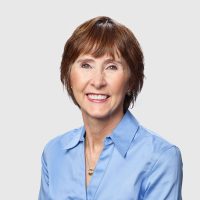 Jacquie Denny is Founder and Chief Development Officer at EVERYTHING BUT THE HOUSE (EBTH). She launched EBTH in 2008 with partner Brian Graves, after 20 years at the helm of a Cincinnati-based estate sale business called Sorting It Out. Through that venture, she identified a need for a white-glove service that could help families during lifestyle transitions by selling all of their items at true market value. As EBTH has evolved into a global digital platform, the desire to ensure clients receive a fair compensation for their collections remains Jacquie's top priority. Before her first estate sale venture, Jacquie worked in corporate training and sales management at Avon cosmetics and attended the Mendenhall School of Auctioneering.
Online registration is closed. To sign-up, please call Lynda Michael at 792.6648
Please note: our event location is the Cooper Creek Event Center, located at the Blue Ash Golf Course on Cooper Road!